Professional Development Links
21st Century Teachers Network
A national network of teacher leaders helping themselves and their colleagues through education technology. This site provides teacher to teacher interaction opportunities, a library of relevant files, links to resources, lessons and much more! The news section provides links to grant information, educational technology, awards, along with various professional development opportunities.

Virtual Field Trips
The Virtual Field Trip website offers interactive field trips rich in images, questions, and links to highly relevant websites. I visited the two new field trips: Oceans and Tornados. Each provided background on the general topic as well as links to sites within their sites navigational frames that provided real time images and data. The site also provides a link to the "Virtual Blackboard" which contains ideas, resources and tools for online K-12 teaching. This section is sponsored by the AT&T Learning Network.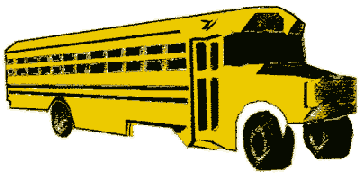 Images-Pictures-Movies-Audio Clips
Looking for any of these? Alta Vista maintains a search engine to enable you to find just what you are looking for! Enhance your website or bring that perfect image into class for your students. Some of these are provided by Corbis which charges for their images, but, many are available from other sources for no charge.

http://image.altavista.com/cgi-bin/avncgi

Looking to find a school's website online? The Global Schoolhouse maintains links to all schools that register with them. Need to find a project to involve your students in? How about Cyberfair? Look under "Projects" on this sites home page. They say that membership has its benefits, and this site is no exception! Check out the membership section to learn about FREE software offers! Looking for a new position? Be sure to visit http://www.gsn.org/hotlist/index.html (also where the schools are listed.) Go to the "Teachers and Parents" section for additional resources, competitions, and great links. The home page for the Global Schoolhouse can be found at:
http://www.gsn.org/

Visit teachers.net to participate in a high school chatroom, chatboard, hold meetings on a wide variety of topics. Lessons, curricula, and teaching jobs are located here also. The chatroom offers multiple rooms and holds regular discussion topics from time to time.
http://teachers.net/mentors/high_school/
The NJ Dept. of Education Website provides access to a registry of all NJ schools. The site provides links to grant information, NJ School Law, Professional Development information, and NJ State Standards and Assesments. There is also a link to the U.S. Department of Education from this site.
http://www.state.nj.us/education/